Our Hotel & Resort remain stylish, modern, forward thinking global leader of hospitality and we help make traveling easier with our smart design, innovative restaurant concepts, unique activities, nature and authentic hospitality.
THE ONLY LUXURY HOTEL IN PURSAT
Welcome to Pursat Riverside Hotel & Spa
Pursat Riverside Hotel & Spa offers a luxurious haven, elegantly furnished to provide you with a comfortable stay, all the facilities and traditional Cambodian hospitality you would expect.
Experience ultimate luxury and bask in the splendor of elegance at the Pursat Riverside Hotel & Spa, the perfect base from which to explore the undiscovered treasures of Pursat, the Hotel is conveniently located in the heart of the city; a minute's walk from shops, restaurants, markets and provincial administrative offices.
Pursat Riverside Hotel set in tranquil landscaped premise along the street 101, Peal Nhek1 Village, Sangkat Ptah Prey, Pursat city, laid along the Pursat River, the famous river of Pursat Province, offer a variety of conveniences to both business and leisure travelers.
DISCOVER THE CHARM OF THE PURSAT RIVERSIDE
Rooms & Luxury Suites
Pursat Riverside Hotel comprises of 146 modern and stylishly appointed rooms and suites with elegant style set on a lush 12,000 sqm garden estate. Each room command super views of the beautiful local blend of modern designs. Our property embodies of the standard of 4 stars hospitality, service efficiency and product quality.
What People Say About Us
Latest from TripAdvisor Most Traveler Rating
" This is a large and lovely hotel in Pursat. It is located on the banks of the river with a great view. The pool is absolutely awesome and great for swimming, also great for little kids. The staff was super helpful and nice. The whole place was very clean and quite impressive. The morning breakfast was also great."
"The rooms were very good and VERY large. Very comfortable chairs to seat in in each room. Nice large pool. The wifi is hit & miss. Worked somewhat better in the lobby. Restaurant food was good but multiple mistakes were made with our order, kitchen error no the person who took the orders"
"The surprise was total: very good and friendly service, helpful staff, very nice rooms and almost an Olympic swimming pool in sizes, unusual for such Hotel. There is not a single issue or item that has wasn't close to perfection! Perhaps the breakfast that could have been a bit more "western" food."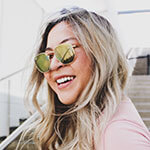 "I highly recommend to get a river view room. The rooms were clean, the AC noisy, the bathroom moldy, the swimming pool clearly had an issue given the green color of the water. The buffet breakfast is included but it comes with colony of ants in the bread. Still probably the best option in town."